Steam Deck first impressions
2022-05-09T21:48:04+00:00 • goncalomb • steam-deck
My Steam Deck just arrived today. And it is awesome! Unboxing pictures and first impressions next.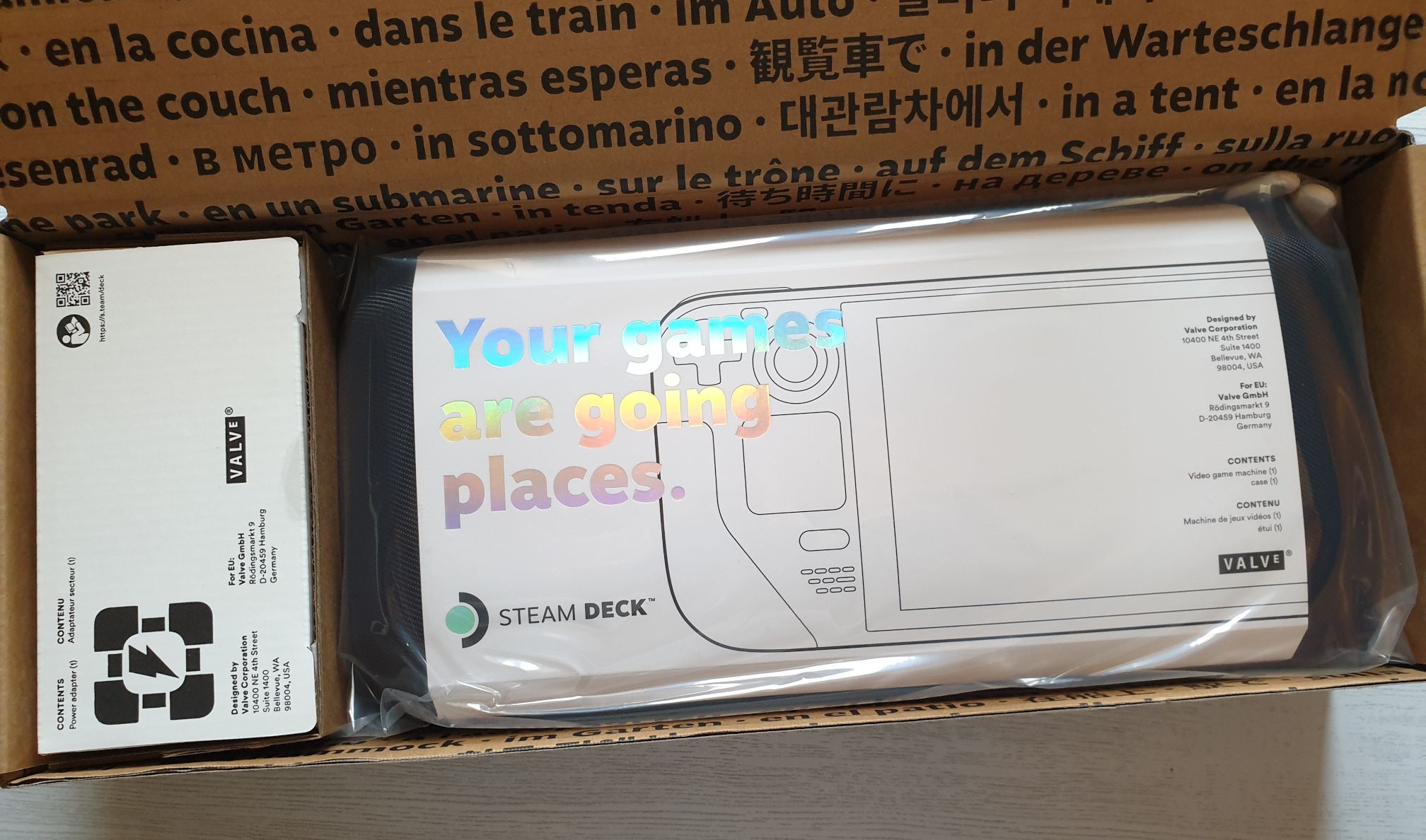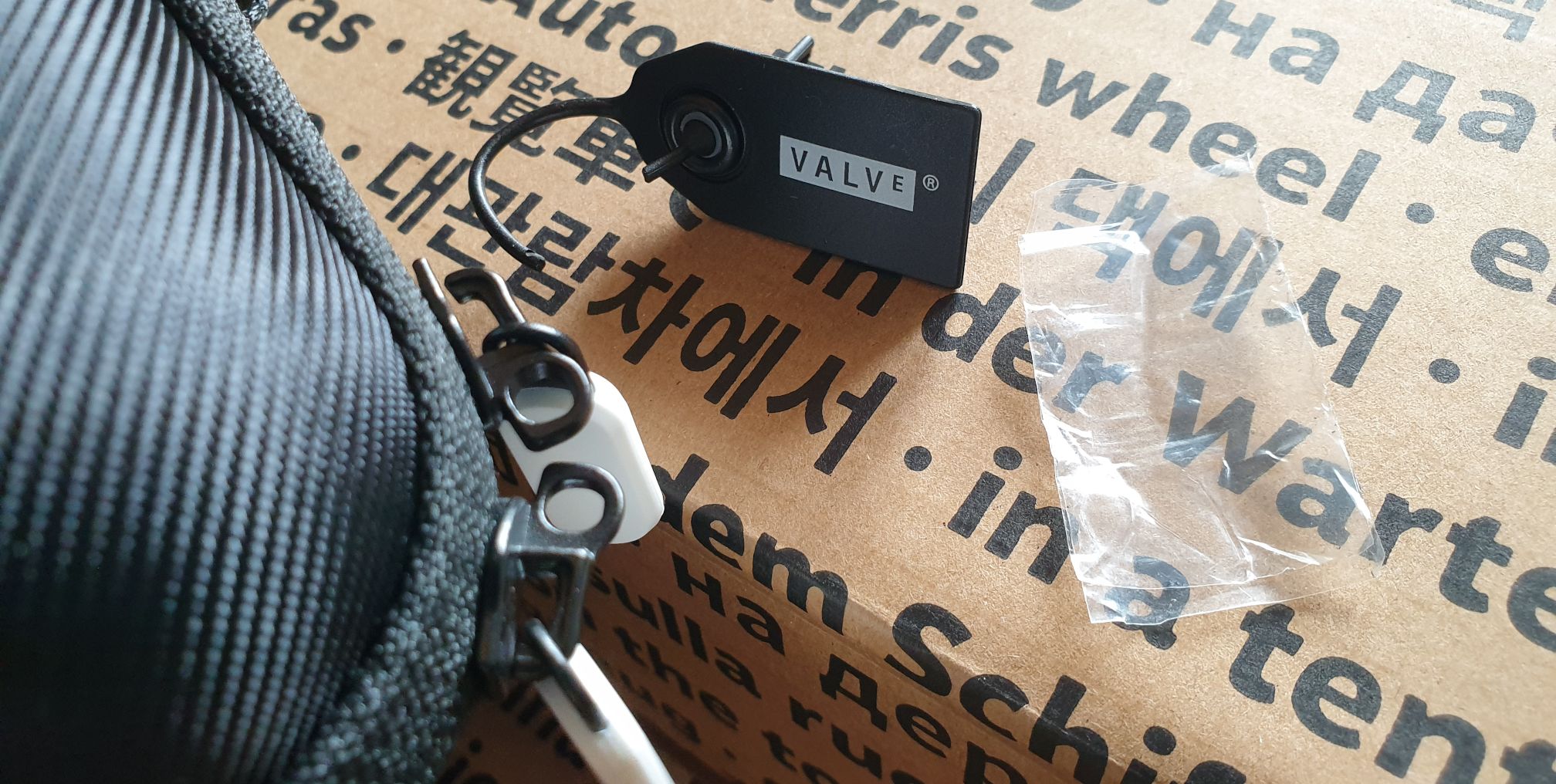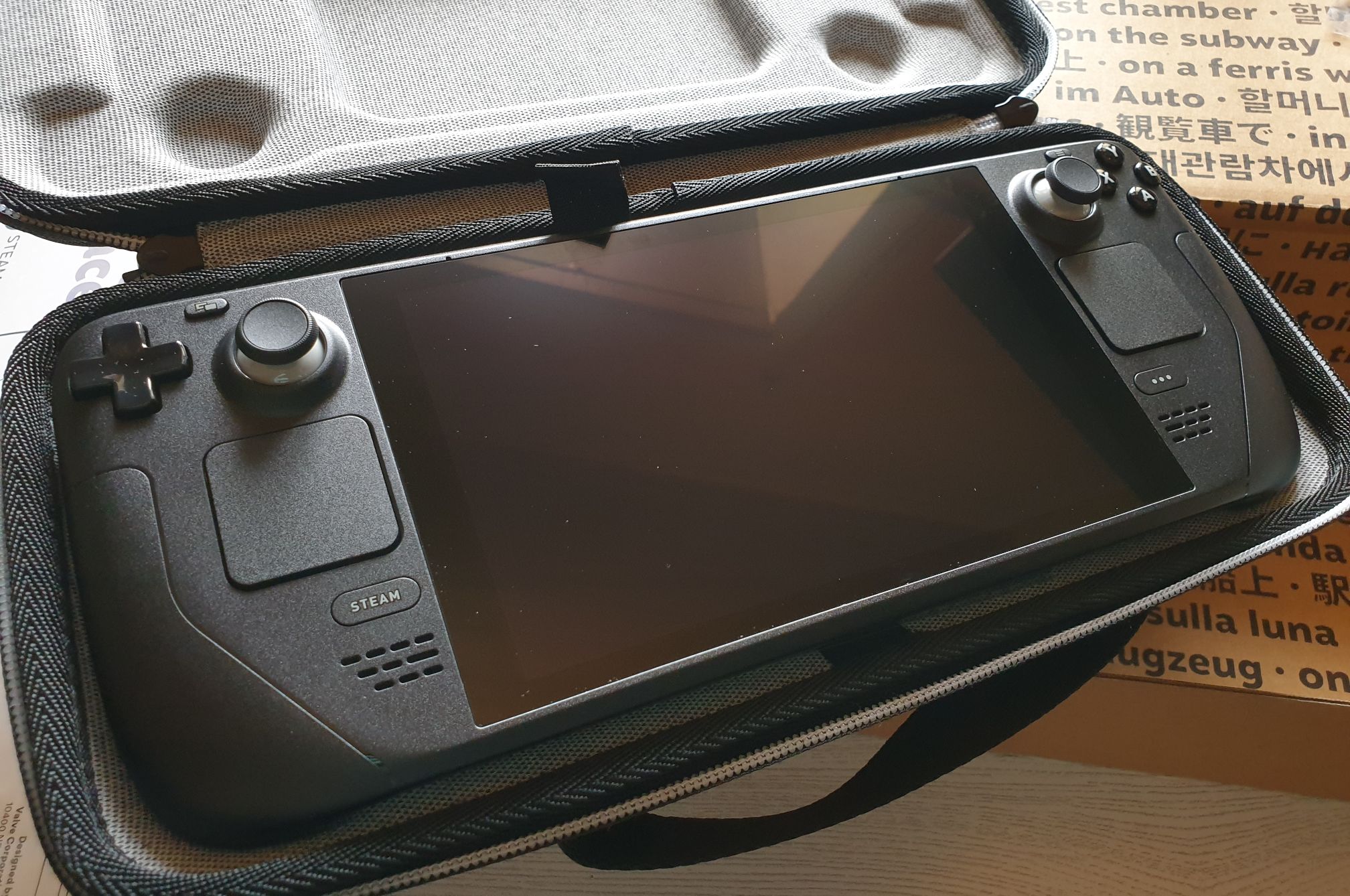 Despite the overall good reviews online, I was not expecting the screen to look this good. It is sharp and performs very well even in well lit situations.
The controls are well positioned and have good tactile feel. The haptic feedback on the touch controls is a bit rough, but I read somewhere that Valve is addressing that in software.
The initial setup was very easy.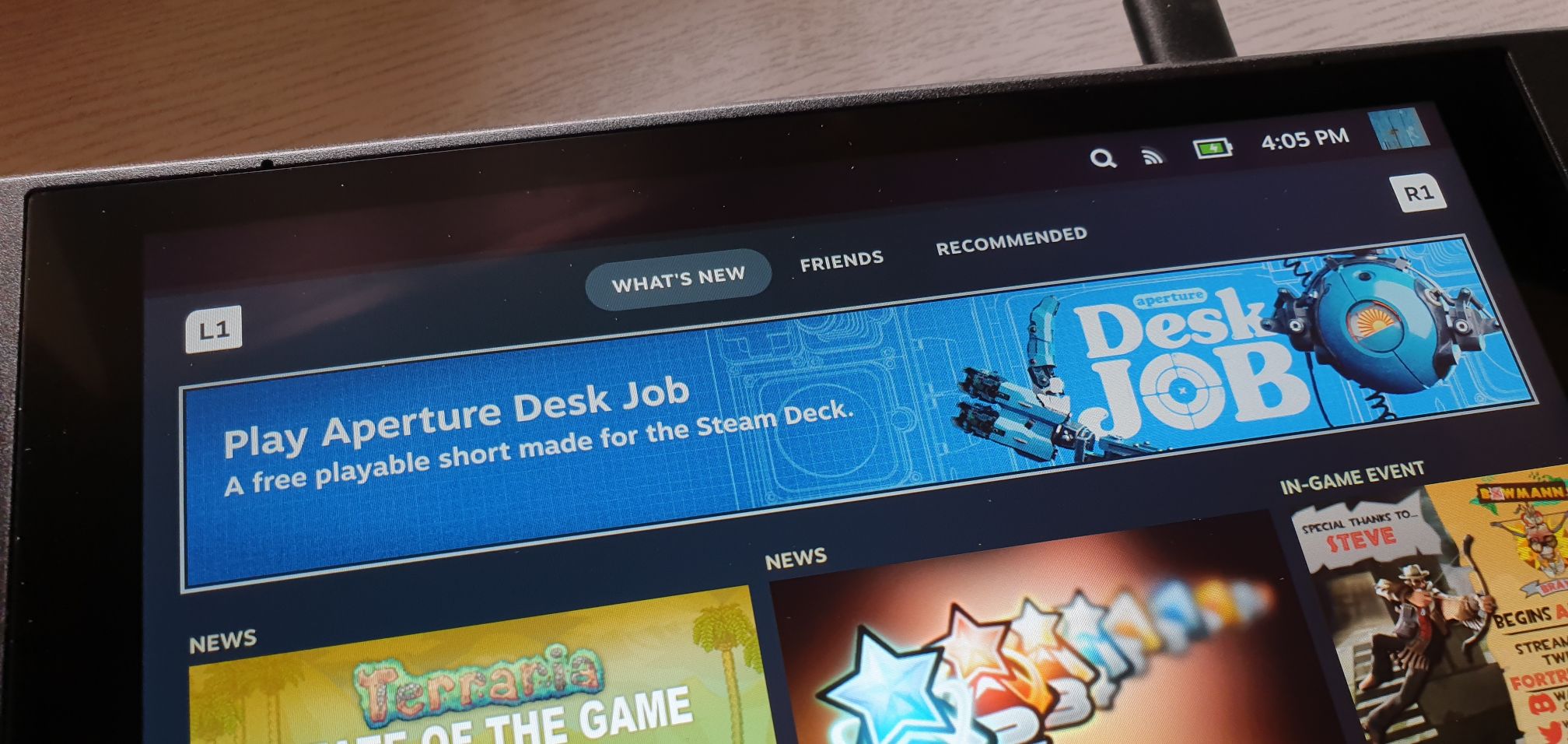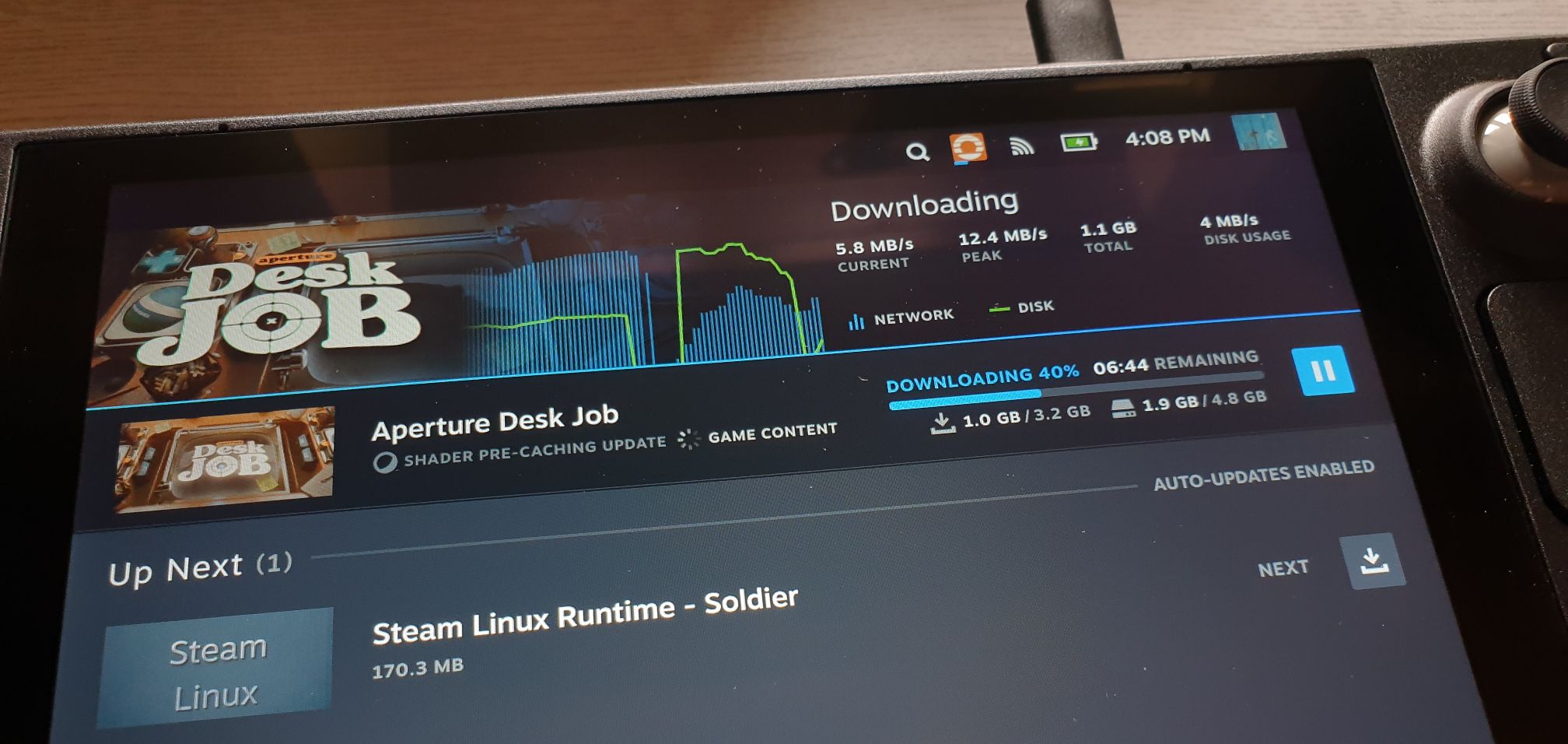 I already played the Aperture Desk Job demo by Valve, a 30 minute experience set in the Portal universe. It performs very well as expected. I'll definitely replay Portal and Portal 2, but I also want to try some more recent games.
Emulation is the other big thing, I'm very much looking forward to replaying some PS1/PS2 games on the Steam Deck.
Overall, it is everything that I was expecting and more. As a casual gamer, I think it is just perfect for my gaming needs and it will become my main gaming device for now.